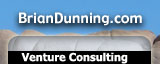 Shopping Cart
Contact


FileMaker is a registered trademark of FileMaker, Inc. in the U.S. and other countries.
Things I Like to Do


Who is this guy, and why is he plastered all over your computer screen? In summary:

Volleyball: My principal obsession. I play at Corona del Mar state beach every weekend, and try to get in at least two other nights a week. I also play the indoor game. Last season we won the co-ed A league. I got a T-shirt. I usually hit outside since I'm too short (6'1") to play middle. (This is a bit outdated - I haven't played since a horrible knee injury during a game in April 2006. Still recovering. Hope to get back on the beach soon.)
Flying: My brother and a few friends are pilots, so I fly with them. I'm smart enough to know that if I had my own license I would not use it frequently enough to be safe & responsible. Besides it's a lot more fun to get crazy on the stick when it's someone else's responsibility. My brother's getting into helicopters now though, so we'll have to see how that goes.
Racing: I haven't actually done any in years, but I used to get out a lot when I was younger and less wise. These days, I tend to average one track day about every two years. Not counting speed runs to 155 (electronically limited) in my Audi S4 on the local freeways. And I always like to be seen with famous drivers...Lisa and I did a Skip Barber racing school in early 2007. That's what she wanted for her birthday. She's a cool chick.
Jeeping: My family and I love to get out into the desert, many miles further than any other humans, and hang out a spell. We tow an offroad popup trailer so we get all the comforts of home where only coyotes and rattlesnakes roam. Lisa is tired of me beating up her immaculate 4Runner, so my current project is building up a 4-door Jeep Rubicon into the ultimate offroad tow vehicle. Long live the Pull Pal.
Sailing: I grew up sailing the California coast. My brother & I are partners in a Hunter 36 that we enjoy beating around in.
Writing: Too many moons ago I actually got my start writing for TV animation, believe it or not. My only academic credential that bears scrutiny is in Writing for Film and Television from UCLA. These days I've got some books out, but I rarely have time for much more than a few articles.
Watching TV while Drinking Beer: Just being honest. I'm not proud.
Family


Family photos are available here.
SpaceShipOne


My on-the-scene report from the first private space flight: SpaceShipOne, June 21, 2004 in Mojave, CA.
My Favorite Authors


I enjoy writing, but it's hard to do well. And doing it with importance has very rarely been accomplished by even the best writers. Here are two men who succeeded.
Norman Borlaug


When Norman Borlaug received the Nobel Peace Prize in 1970, it was estimated that he was personally and directly responsible for saving over one billion lives in third world countries. And you've probably never heard of him...