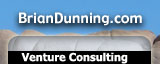 Shopping Cart
Contact


FileMaker is a registered trademark of FileMaker, Inc. in the U.S. and other countries.
My Favorite Authors
I am often asked who my favorite authors are. There are many whose work I enjoy and respect: many of the classics, and several contemporary science fiction authors. But the two writers listed below transcend fiction or storytelling; if they did not leave the world a better place, they left clear instructions on how it should be accomplished. Their legacies are irreplaceable national treasures that go beyond mere literature. The concepts these men wrote about were not new, but they framed those ideas uniquely and communicated truth and wisdom with unprecedented clarity.
Abraham Lincoln
Not many people think of Abraham Lincoln as a writer, and this is an injustice; for he was one of the finest communicators this country ever produced, and certainly the best to ever live in the White House.
Lincoln meticulously drafted all of his own speeches, and he had a rare knack for using a minimum of words to express deep poignancy. His words wove leadership together with profound humility, with remarkable impact.
The most popular example of Lincoln's skill is the address he delivered at the dedication of Gettysburg National Cemetery in 1863. Afterward, Edward Everett, the ceremony's principal speaker, said to Lincoln: "I should be glad if I could flatter myself that I came as near to the central idea of the occasion in two hours, as you did in two minutes."
Mark Twain
A witness of the most obscene period in our nation's history, Mark Twain indicted American ignorance and folly with a viciousness that has never been seen since.
One of Twain's works from 1874, a short piece called "A True Story (Repeated Word for Word as I Heard It)," is, in my personal opinion, the finest piece of literature ever written. In only three or four pages, more true-life courage, tragedy, and heroism is depicted than most people will ever see in their entire lives. Few who experience the power of these paragraphs are unchanged.
That Twain's greatest works of vision are banned in many public schools is an egregious stain that proves how little we've listened, and how much we have yet to learn.