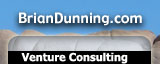 Shopping Cart
Contact


FileMaker is a registered trademark of FileMaker, Inc. in the U.S. and other countries.
Introducing

The fastest way on the planet
to jumpstart your Lasso or CDML solution
Weblets are petite collections of format files
and databases to get you started building your own system.
Weblet Charts shows
you how to make easy web
charts all within HTML.
Weblet Chat is a fast, easy
online chat system for
Lasso or CDML.
Weblet Contacts gives
you a complete contact
manager, ready for your
Lasso or CDML solution.
Weblet Shopping gives
you a complete shopping
cart solution, all set to plug
into your product database.
Weblet ZipCodes provides
proximity searches based
on zipcode latitude and
longitude. Let your customers
find the location nearest them!