Custom Web Applications for Your Business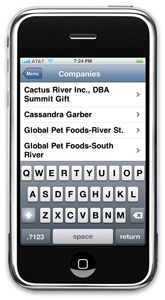 For development of your custom web site or web application, no one is more qualified than Brian Dunning.
Brian is an expert in PHP, Web 2.0, iPhone web development, and other technologies. He is the author of Special Edition: Using Adobe GoLive from Que Publishing; he has been a Technical Editor for FileMaker Advisor Magazine for over 10 years; he wrote the Lasso Master Class taught in major cities around the United States; co-founded and spent three years as the Chief Technology Officer for Buylink Corporation, then the world's largest B2B network servicing $5.5 billion in annual transactions, and the first corporate adopter of Oracle on Linux; and has managed or developed a vast array of different web applications.
Sorry, but I am currently not available for consulting.