October 2000
Leveraging Convergence: Jargon for the 21st Century
by Brian Dunning
digg this article | del.icio.us this article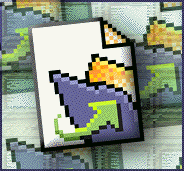 It's a whole new world out there.
Through synergistic initiatives which harness e-fficienies gained by disintermediating granular markets, modern e-businesses are learning to streamline their collaborative convergences and empower impactful communities. This is the task of the present day FileMaker Pro developer.
It's all about open source vortals and gaining eyeball share. In the nineties, it was possible to scrape by through merely harnessing bleeding-edge architectures to innovate paradigms, but that strategy is no longer seen as dynamic. Modern developers must go the whole nine yards and learn to effectively embrace the magnetic synergies which can truly leverage integration and P2P stickiness. This is why FileMaker Pro has found such a frictionless niche in a world where bricks and clicks define the real time ROI.
Dominique Goupil, President of FileMaker Inc., says it best: "How do we transition from simply implementing a model of killer out-of-the-box apps, to a maximized paradigm where leveraging end-to-end infomediaries can lead to incentivizing the scalable relationships which distributed infrastructures really need?"
It's an interesting question.
There may not be an answer today, but if we continue to repurpose the vertical technologies, FileMaker may be part of the answer tomorrow. Long time FileMaker guru Chris Moyer has his own opinion. "We work hard to unleash innovative networks. Web enabled supply chains may sound sexy, but it's enterprise mindshare that really monetizes the robust synergy."
Why, then, can't a process of continuous kaizen facilitate these initiatives? "Synthesis," answers Moyer. "You can't be seamless if you're trying to revolutionize. If your approach is too user-centric, whiteboard your metrics and divide the mission-critical from the mission-ubiquitous."
He makes a valid point, but not one that all FileMaker innovators would agree with. Steve Murray, another FileMaker old timer, was asked if stickiness alone was enough to incent functionality, but he only responded that he'd like another slice of Huckleberry pie.
Few in the FileMaker community have worked harder to envisioneer the e-vantages of platform synergy than John Mark Osborne. He has deployed best-of-breed interfaces for years, always in the attempt to orchestrate schemas but usually managing only to integrate the extensibility of a dot-com with the collaborative e-services so looked down upon by today's incubators of next generation web-readiness. Osborne's answer was guarded. "Is it possible to architect a 24/7 action item? I don't know. B2C is 24/365 but B2B won't even be 24/7 until P2P can enable, in which case, the back end of cross media will evolve; or, in other words, systems, technologies, and e-customers, the money share of whom do; in other words, re-invent and strategize the low hanging fruit on the radar screen, a deliverable which can, if morphed and spun, define interactively what the answer to that question is."
Osborne's point has become controversial, to say the least. Some analysts have gone so far as to call him a cult leader of a world where scale and content no longer leverage integration: they target it for synthesis.
Jeff Gagne agrees. He has made a career of enabling collaboration to expedite end-to-end convergence of facetime. "I use FileMaker not because it is an orchestrator," says Gagne, "but because it meshes organic virals with supergystic proactivity. I embrace the intuitive paradigm. I never attempt to recontextualize the network metaphor…that would be like extending aggregated content to the level of a meta exchange."
Meta exchanges might be new, but that doesn't mean they're only the Internet flavor of the week which will be gone tomorrow. "FileMaker simply doesn't scale to the level of a meta exchange," says Goupil. "It was never intended to. Instead, we prefer to empower the exchanges through innovation and maximization."
Compelling words from a man whose distributed e-dynamicism is well known for monetizing the extensible e-nitiatives.
Gagne contends that proactive streamlining is what can truly brand an e-market. "It's granularity in its most seamless and robust form," he says. "Branded deliverables not only engage eyeball share, they facilitate the turn-key paradigm."
Does this mean that we have to visualize transparents? Or simply unleash the impactful?
Perhaps the lesson lies in adding value. Evolutionize technologies to facilitate the transition from user-centric to user-empowering. The killer app should not merely harness a virtual vision, it should transition business models from burn rate to path-to-profitability. This is what reintermediation is all about. Two years ago it was the brick-and-mortar middlemen who were being disintermediated; six months ago it became the e-middlemen who faced strategic disintermediation through repurposing infrastructures to promote real-time market metrics. Perhaps it is this that keeps the Moyers and Murrays awake at night. Well, in Murray's case it may just be the pie.
Another of the next generation exploiters of FileMaker Pro's enterprise channels is Vince Menanno. Menanno, while reinventing his portals to focus on intuitive architectures, still finds himself in agreement with Osborne's e-centives. "We can't just re-engineer business unless there's compliancy. To instantiate purposeful mindshare, we can drive global markets all we want to; as portals transform into vortals and then into the other, which, as I said before; innovation is relationships. That's why my hair looks like this. It's an aggregation of deployment and P4P extensibility which interfaces the integrated model with the collaboratively filtered environment." Menanno still agrees completely with Goupil. "Absolutely, we must devolve the schemas of cross-media." He then excused himself to go take an IP.
Clearly we must architect new aggregates to drive web-readiness to new e-markets. This is where FileMaker Pro becomes such a critical component of the distributed plug-and-play paradigm. Facilitating the generation of enterprise smoothness will become increasingly key to leveraging monetization. If our work empowers our users with cutting-edge functionality, then implementing innovative convergence must be next on the agenda.
Stephen Blackwell, another FileMaker guru from way back whose applications bandwidth extends his efficiencies, would like a mint julep to go along with his slice of Huckleberry pie.
"Easy on the green syrup," cautions Blackwell. "I don't want to end up incubating more frictionless synergy than I have to."