Yahoo Stock Chart
Brian Dunning, BrianDunning.com
http://www.briandunning.com
Shows the Yahoo! Finance one-day chart for the symbol you specify.
Description:
This example shows the Yahoo! Finance default chart for the stock AAPL (Apple Computer). Simply replace AAPL with the ticker of your choice - or a field from your database - to get a different chart. The size of the graphic scales itself nicely to fill whatever size Web Viewer you place on the layout, so you can easily get it to appear much smaller than on this example.
Note: these examples are not guaranteed or supported by BrianDunning.com. Please contact the individual developer with any questions or problems.
digg this page | del.icio.us this page
Newest Web Viewer Examples:

The premiere class for Lasso 8 and Lasso Studio with FileMaker Server 7 Advanced, coming soon to a city near you. Click here.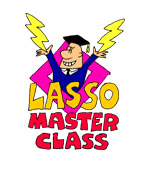 Web Viewer Example Authors:
Link to all of your own Web Viewer Examples on this site with the following URL:
http://www.briandunning.com/filemaker-web-viewer/results.php?author=Your Name Here