Drawing in FileMaker
Jeremiah Small, Soliant Consulting
http://blog.jsmall.us
GE technology demo showing a multi user whiteboard over the web.
Description:
Matt Petrowski found this site. Sweet!
Note: these examples are not guaranteed or supported by BrianDunning.com. Please contact the individual developer with any questions or problems.
digg this page | del.icio.us this page
Newest Web Viewer Examples:

Charts and graphs in your FileMaker 5/6/7/8 solution without a plug-in. Click here.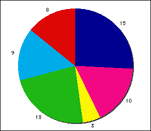 Web Viewer Example Authors:
Link to all of your own Web Viewer Examples on this site with the following URL:
http://www.briandunning.com/filemaker-web-viewer/results.php?author=Your Name Here