| | | |
| --- | --- | --- |
| | Reference: Windows Error 13860 | |
Definition of Error 13860: ERROR_IPSEC_IKE_ADD_UPDATE_KEY_FAILED: Failed to add Security Association to IPSec Driver. The most common cause for this is if the IKE negotiation took too long to complete. If the problem persists, reduce the load on the faulting machine.
SURVEY: Which web technology do you prefer?
Charts and graphs in your FileMaker 5/6/7/8 solution without a plug-in. Click here.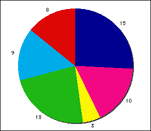 About this database
This is a free public resource. It is unmoderated and operates on the "public virtue" system. I hope you find it useful!