| | | |
| --- | --- | --- |
| | Reference: Windows Error 8589 | |
Definition of Error 8589: ERROR_DS_CANT_DERIVE_SPN_WITHOUT_SERVER_REF: The DS cannot derive a service principal name (SPN) with which to mutually authenticate the target server because the corresponding server object in the local DS database has no serverReference attribute.
SURVEY: Which web technology do you prefer?
Bar codes for your FileMaker solution: No special fonts, no plug-ins. Click here.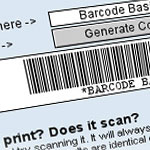 About this database
This is a free public resource. It is unmoderated and operates on the "public virtue" system. I hope you find it useful!