| | | |
| --- | --- | --- |
| | Reference: Windows Error 8493 | |
Definition of Error 8493: ERROR_DS_CANT_WITH_ACCT_GROUP_MEMBERSHPS: Can't move objects with memberships across domain boundaries as once moved, this would violate the membership conditions of the account group. Remove the object from any account group memberships and retry.
SURVEY: Which web technology do you prefer?
Charts and graphs in your FileMaker 5/6/7/8 solution without a plug-in. Click here.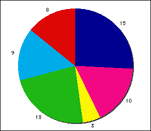 About this database
This is a free public resource. It is unmoderated and operates on the "public virtue" system. I hope you find it useful!