| | | |
| --- | --- | --- |
| | Reference: Windows Error 1601 | |
Definition of Error 1601: ERROR_INSTALL_SERVICE_FAILURE: The Windows Installer service could not be accessed. This can occur if you are running Windows in safe mode, or if the Windows Installer is not correctly installed. Contact your support personnel for assistance.
SURVEY: Which web technology do you prefer?
Bar codes for your FileMaker solution: No special fonts, no plug-ins. Click here.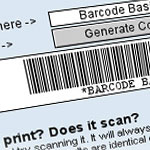 About this database
This is a free public resource. It is unmoderated and operates on the "public virtue" system. I hope you find it useful!