| | | |
| --- | --- | --- |
| | Reference: Windows Error 1352 | |
Definition of Error 1352: ERROR_INVALID_SERVER_STATE: The security account manager (SAM) or local security authority (LSA) server was in the wrong state to perform the security operation.
SURVEY: Which web technology do you prefer?
The premiere class for Lasso 8 and Lasso Studio with FileMaker Server 7 Advanced, coming soon to a city near you. Click here.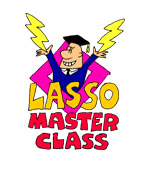 About this database
This is a free public resource. It is unmoderated and operates on the "public virtue" system. I hope you find it useful!