| | | |
| --- | --- | --- |
| | Reference: Windows Error 1219 | |
Definition of Error 1219: ERROR_SESSION_CREDENTIAL_CONFLICT: Multiple connections to a server or shared resource by the same user, using more than one user name, are not allowed. Disconnect all previous connections to the server or shared resource and try again.
SURVEY: Which web technology do you prefer?
The premiere class for Lasso 8 and Lasso Studio with FileMaker Server 7 Advanced, coming soon to a city near you. Click here.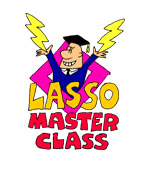 About this database
This is a free public resource. It is unmoderated and operates on the "public virtue" system. I hope you find it useful!